Science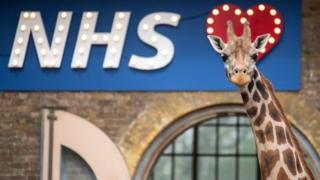 Zoos, safari parks and drive-in cinemas are set to reopen in England from Monday, the PM has said.
Speaking at Wednesday's daily briefing, Boris Johnson outlined the latest steps in the easing of the coronavirus lockdown.
He said the outdoor attractions can reopen as long as they follow social distancing rules.
Some zoos, including Chester Zoo and London Zoo, have reported financial struggles during the pandemic.
A number of Tory MPs have been calling for zoos to reopen to ensure they survive the crisis.
The move will pave the way for zoos to reopen in England alongside non-essential shops, which can also open from 15 June.
But Mr Johnson faced criticism from the Labour leader at Prime Minister's Questions, after the plan for the reopening of all primary schools in England by the summer was ditched by the government.
Sir Keir Starmer said the government's plan for getting children back to school in England was "in tatters", blaming the situation on a lack of leadership from Mr Johnson.
He called for a "national taskforce" to be set up, to find a way forward.
Mr Johnson said Sir Keir had previously said school reopenings were happening too quickly and accused him of trying to have it both ways.
Science 'Schools catch up'
Asked by the BBC's Laura Kuenssberg at the daily briefing why children could go to the zoo but not school, the prime minister said he had wanted all children to return before the summer holidays but the "continued prevalence" of the disease meant it wasn't possible.
He said the government would be doing "a huge amount of catch up for pupils over the summer" and the education secretary would be setting out further details.
He defended the government's policy on reopening schools saying: "We're very much in line or slightly ahead of some other European countries."
The chair of the education select committee, Conservative MP Robert Halfon, has called on the PM to "set out a national plan on how we get schools opening again and a catch up programme for left-behind pupils whose life chances are being damaged by being off school for 40% of school year".
Science 'Supported by science'
Earlier this week Chester Zoo – which has been closed since 21 March – said its future was "on a knife edge", despite a government pledge to provide financial support.
And last month London Zoo – closed since 20 March – said it faced an "uncertain future" without immediate support.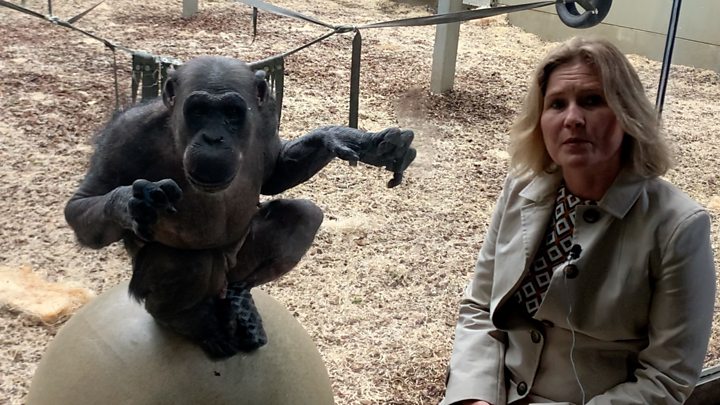 Speaking at the daily press conference, the prime minister said outdoor attractions where visitors remain in their cars can reopen because the risk of spreading the disease is lower outside.
He said zoos would be able to reopen "provided visitor numbers are managed and safeguards are put in place – that includes keeping indoor places such as reptile houses closed".
Zoos must also ensure amenities including cafes are take-away only.
Downing Street continues to emphasise that the UK government wants to move forward carefully in further easing the lockdown.
Wednesday's announcement on zoos reflects the belief the risk of transmission is lower outdoors and is based on social distancing rules being followed.
We also know non-essential shops in England and Northern Ireland will reopen in the coming days (though we don't know when this will happen in Scotland and Wales). Small parts of normal life are returning, even if they will likely feel quite different.
But while steps to reopen the economy are being taken, the slow progress on schools shows that coming out of lockdown is not always easy and not always in the hands of ministers.
The delay in getting primary school pupils back to classrooms in England is a reminder that practicalities – and in some cases public reluctance – are important too.
The government says it has already provided a £14m support fund for zoos.
They have also been eligible to apply for a "range of support schemes", including business rate relief, during the pandemic.
Andrew Hall, spokesperson for Biaza – British and Irish Association for Zoos and Aquariums – said he was "delighted" with the announcement, but added the sector was "not out of the woods".
"Aquariums are still closed, and zoos and safari parks have taken a real hit," he said.
"For some zoos, particularly those reliant on tourism, reopening isn't going to be financially viable for them."
He said the announcement was "not the full answer" and government support would still be required, especially with limited entry.
He added: "Zoos and aquariums in Wales, Scotland and Northern Ireland will still be facing significant challenges and we will be working hard to achieve positive outcomes in these nations."