In_pictures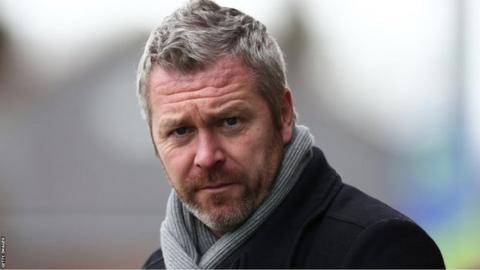 Everton manager Willie Kirk says the Women's Super League is "at a place where we can extend it" to include more teams.
There are 12 sides in the top flight, while the Women's Championship has 11 teams – and, as it stands, one club is relegated from the WSL and one promoted from the second tier.
Asked if he believes the WSL is the world's best league, Kirk told BBC Sport: "I think so. If it's not the best in the world yet, I reckon it will be in the next two years."
Everton have signed four overseas players this summer, including France striker Valerie Gauvin, but Kirk does not think that will affect the growth of young British talent in the WSL if the league expands.
"I'm looking at players in my squad like Grace Clinton, who is a really talented teenager, and she's probably the sixth-choice midfielder," he added.
"She could play for every Championship team and possibly a couple of WSL teams.
"As long as you keep on expanding the game and add on a couple of teams, I don't think there is a problem [with foreign players coming in].
"There are talented British players due to come back over from the United States soon and there is a lot of good talent coming through."
'Everton has a new supporter!'
Kirk welcomed the birth of his first son, Finley, two weeks ago and took a few days off training but said the Everton squad were "so great and understanding".
He found out about the pregnancy two minutes before kick-off of Everton's victory over Merseyside rivals Liverpool in a showpiece match at Anfield in November.
"We sent the girls pictures within about an hour of the birth," said Kirk. "I had been in the training ground that morning when [my partner] was taken in so the girls were really excited.
"They got us a lovely bunch of flowers and there is another present pending which may be a baby Everton shirt… They have another supporter!"
Kirk's partner has already received a baby kit for a Manchester United strip but he joked: "I don't have a problem really.
"She threatened to put it on two nights ago when we were watching the Copenhagen game! She is a huge Manchester United supporter."
'We are way ahead of long-term plan'
It's been a busy summer for Kirk – aside from Finley's birth – with Everton making five signings in total.
Kirk believes the club, who announced more investment and leadership support for the women's team in march, are "way ahead of the long-term plan" put in place upon his arrival.
"It's been a real revolution since I came in," he said. "It was about survival when I first came in then there was a bit of a rebuilding job.
"We knew we would be in a good place over the summer in terms of recruitment.
"We are ahead of the curve in terms of being able to attract the names of those we hope to bring in down the line and to try to make Everton a force again like they were back in the days when they were challenging for titles."