In_pictures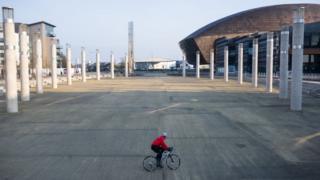 These are strange times when life in Wales is compared to a set of traffic lights and people are waiting to see if they can move from the red into the amber or green stage.
First Minister Mark Drakeford has said lockdown restrictions will be eased.
From Monday, people people from two different households will be able to meet outdoors, he told BBC Wales.
He also urged non-essential businesses to use the next three weeks to put safeguarding measures in place.
Mr Drakeford will give further details at the Welsh Government's daily briefing later today but has already said people from two different houses will be able meet in their local area outdoors, including in people's gardens, if they stay two metres apart.
It has been illegal for groups of than more than two people to meet since lockdown began in March.
People in England have already been allowed to drive to beaches and beauty spots, which caused confusion with some fined for travelling into Wales to visit places such as Pen-y-Fan and Porthcawl beach.
Earlier this week, Health Minister Vaughan Gething said: "You saw, of course the pictures on this weekend of beaches in England that were packed and beaches in Wales where people are following the rules, and understand the importance of doing so to keep all of us safe here in Wales."
Lockdown measures in Wales are due to be reviewed again in three weeks.
"If there's headroom to offer more freedoms then that's what we will do," said Mr Drakeford.
Many business owners are also awaiting a timeline for the reopening of non-essential shops, with it announced they will do so in England by 15 June.
Justin Horton, who has shops in Penarth and Gloucestershire is one of those that has called for clarity, estimating he has lost tens of thousands of pounds since lockdown.
Mr Drakeford has made it clear to people the Welsh Government will take its own route out of lockdown "putting people's health first".
He said the Welsh Government only had "limited headroom" to ease lockdown measures because the R rate in Wales was "no better" than it was three weeks ago.
In_pictures What is the R rate in Wales?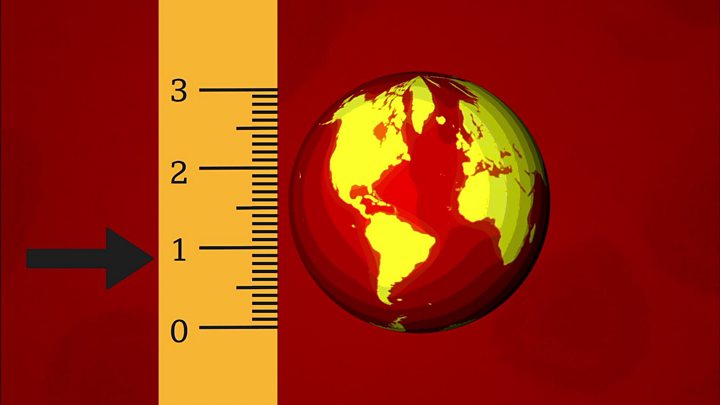 Health Minister Vaughan Gething has called R the biggest factor in determining when the lockdown will be eased.
It tells us how many people are likely to get infected from a person who is ill with coronavirus. So if the R number is R2 – it means a sick person is likely to transmit the virus to two other people. This is how coronavirus spreads.
The lower the number the better – and under one is the aim. As restrictions are lifted, it leads to the R number rising.
NHS Wales chief executive Dr Andrew Goodall said the so-called R number is below one, adding that it was at "two or three times" that earlier in the pandemic.
Dr Meirion Evans, who is an expert on infectious diseases and is advising the Welsh Government during the coronovirus crisis, said there would be a "cautious approach".
"That has been the hallmark of the approach so far in Wales," he told Newyddion S4C.
"We are very conscious of the fact that the rates of infection in Wales in some places do appear to be certainly higher than many parts of England.
"London has seen quite a substantial decreases in cases of covid and deaths and I think that's partly set the trend for what's happening in England, but the same thing hasn't been observed within Wales so far."
The relaxing of restrictions to allow people to do things such as meeting family and friends and moving more freely could depend on the success of a track and trace system.
This is also due to be rolled out on Monday and under it, people who have been in contact with somebody who has tested positive will be asked to self-isolate.
In_pictures 'Clear message'
There is also unlikely to be any details about schools reopening soon after Mr Drakeford said plans to open from the start of June in England were "falling apart".
Finance Minister Rebecca Evans did say there would not be any "local lockdowns" in Wales and the whole country would follow the same approach to maintain "a clear message".
Overall though, the Welsh Government said it would be guided by its "traffic light" system, but that does not yet carry with it any specific dates.
"We will continue to make decisions, which are right for Wales at the right time, using information and expert advice about how coronavirus is circulating here to keep us all safe," a spokesman said.