Environment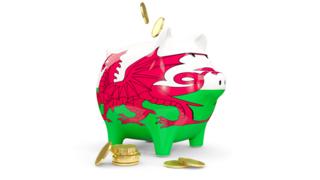 Every Welsh Government department will see an increase in funding from next April.
It is the first time in a decade that has happened, and follows the announcement of £600m extra from the UK government earlier this year.
But finance minister Rebecca Evans said funding remains below 2010 levels.
As part of the plans the Welsh NHS will receive around £340m extra from April, while council funding will rise by 4.3%.
The latter is the first significant increase in council funding for 12 years, according to the Welsh Local Government Association.
Ministers in Cardiff have revealed their £20bn draft budget for the next financial year, 2020-21.
It includes what is described as "significant funding" for low carbon transport and housing in the first Welsh Budget since it declared a climate emergency earlier this year.
There will be £4.5m for a National Forest, planned to extend the full length of the country, and £25m of capital funding to develop near-zero carbon homes.
There will also be £30m for electric buses and refuse vehicles.
Finance Minister Rebecca Evans said: "This draft budget delivers on our promises to the people of Wales and invests for the future of our planet."
Annual spending on services funded by the health and social services department will increase from £8bn to £8.366bn by April next year.
Local councils are being given £4.474bn to spend on day-to-day services – including schools and social care – an above-inflation increase of 4.3%.
Individual increases in central funding range from 3% for Monmouthshire to 5.4% for Newport, to which local authorities will add their own revenue from council tax, charges for services and other income.
Local government is under pressure because of rising wage and pension bills.
Environment 'Paid dividends'
Most of the political representatives in the Welsh Local Government Association (WLGA) said the council settlement was positive.
Rhondda Cynon Taf leader Andrew Morgan, who has just taken over as WLGA leader as well, said: "I welcome this exceptionally good finance settlement.
"I am pleased that our positive engagement with the Welsh Government has paid dividends for our services, for our workforce, and for our residents."
However Peter Fox, the Conservative leader of Monmouthshire County Council, said it was disappointing.
"The UK Government gave sufficient resource to the Welsh Government to do significantly better than this and they have failed local government in Wales again," he said.
Mr Fox called the difference between his council's 3% rise and the 5.4% for Newport "ridiculous".
Cash for education – which includes higher and further education but excludes most school spending – will rise by 3.7% to £1.56bn.
Total spending on environment, energy and rural affairs rises by 2.5% to £216m.
However the main pot of cash for running Natural Resources Wales – the country's environmental regulator and Wales' biggest quango – is staying about the same at £69m.
Money for the Welsh Government's central administration is rising by 8.3% to £357m – mostly accounted for by more money on Brexit staff.
Environment Analysis by Sarah Dickins, BBC Wales economics correspondent
Much of the reason the Welsh Government has had more money to give to its main departments is thanks to Chancellor Sajid Javid announcing in September that he was increasing public spending.
Wales' share of that amounted to a very welcome £600m. On one hand, the Welsh Government is pleased to have it, but at the same time it argues that had the spending kept up with inflation during the past 10 years it would have had an extra £300m to spend.
Health spending continues to take up about half of overall Welsh Government spending. The finance minister described the 4% increase as inflation busting.
That it may be, but it is generally recognised the NHS doesn't just have to cope with price rises, but also increasing pressure on its services from an aging population and more people living with long-term conditions such as diabetes.
The budget reflects a growing emphasis on us all living healthier lives – encouraging walking and cycling and eating more healthily. In other words, the government is using its money to try to encourage behaviour change rather than just trying to treat problems when they occur.
The harsh reality that climate change is affecting many different aspects of our life is reflected in the budget with money for a wide variety of measures – from a national forest, initiatives to improve air and water quality and measures to protect communities against flooding.
Campaigners in both health and the environment are likely to argue that these measures are not enough to cope with growing pressures.
The Welsh Government's Welsh Language budget remains static at £20.9m. Cymdeithas yr Iaith Gymraeg – the Welsh Language Society – said it amounted to a real terms cut.
Tamsin Davies from Cymdeithas yr Iaith said: "Such cuts cannot be justified. The Welsh Government has more than one billion extra pounds for next year so, at the very least, we would expect them to increase Welsh language budgets in line with inflation."
Environment Social housing
Capital spending on infrastructure and other major projects will rise from £1.7bn to £2.3bn between 2019 and next April.
This includes £785m for the economy and transport, which the Welsh Government says has risen by 29%, and £735m for housing and local government – up by 38%.
The latter includes an extra £35m on social housing grants.
Ms Evans said that "despite a decade of austerity, we have consistently prioritised our NHS".
"Even though our like-for-like funding remains below 2010 levels, this Budget strives for a greener, equal and prosperous Wales."
Welsh Conservative finance spokesman Nick Ramsay said the budget was a "missed opportunity".
He said: "Welsh Conservatives welcome the considerable sums of money now coming to Wales as a result of the spending decisions of the UK Government.
"We now need a budget that delivers a dynamic, forward-thinking, and agile Wales but this budget falls sadly short."
Plaid Cymru said the budget "delivers only in its lack of ambition" and claimed councils were still not getting the funding they needed.
Economy spokesman Rhun ap Iorwerth said: "Twenty years of Labour rule in Wales has shown us that more money for our NHS doesn't in itself mean better services.
"What we need to see from this Labour government is a strategic plan on how this extra funding will be spent on preventative measures instead of the continued mismanagement of our NHS and health boards that are still in special measures."