Environment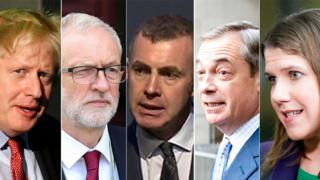 Political parties in Wales are making a final push for general election votes before the polls open on Thursday.
Prime Minister Boris Johnson visited a business in south Wales to rally Conservative support.
Welsh Labour leader Mark Drakeford has also been campaigning in the south.
Plaid Cymru called for lying in politics to be made a criminal offence, while the Liberal Democrats claimed halting Brexit would mean a £50bn "remain bonus" for public services.
The Conservatives and Labour are the only parties fighting all 40 Welsh constituencies.
Plaid Cymru is standing in 36 seats, the Liberal Democrats in 32 and the Greens in 18, after they formed a pro-remain alliance, which means they have agreed to stand aside for one of the other parties in some constituencies.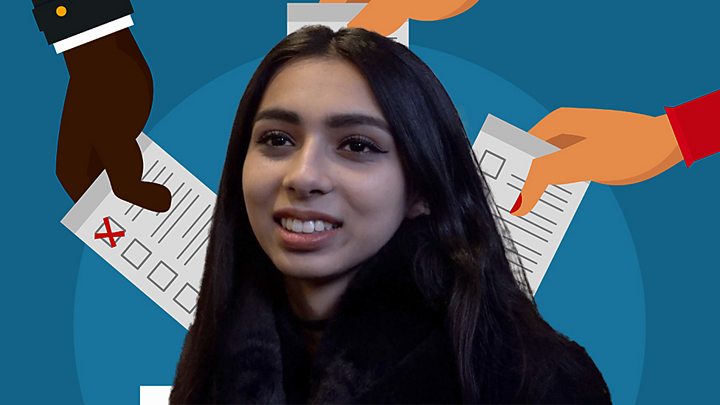 Mr Johnson visited a wrapping paper company in Hengoed, Rhymney Valley, in the Caerphilly constituency on Wednesday afternoon.
The company, Tom Smith, supplies Christmas crackers and Christmas wrapping paper to the Royal Household.
Mr Johnson claimed the country "is at a crossroads".
"It's the most important election I can remember for a long time. We can go forward, get Brexit done, with a one nation Conservative government," he said.
He said the alternative was "another year, two years, maybe more of drift and dither, with Corbyn and Sturgeon… in a coalition that would I think be absolutely catastrophic for the economics and politics of this country".
Mr Drakeford was campaigning in the Labour target seat of Vale of Glamorgan.
Speaking to BBC Wales in Barry, he said opinion polls had demonstrated a "narrowing of the gap between the parties, absolutely consistently throughout the campaign".
"What today is about for the Labour Party is that final push, that final message on the doorstep [that] we can do it here in Wales, across the United Kingdom," he said.
"And we'll be out on the doorstep telling people that, asking for their support, getting those Labour MPs that we need."
Labour has promised more money for Wales to invest in the NHS, education, local government and police, and called for a green "industrial revolution".
It has also pledged a real living wage of at least £10 an hour and thrown support behind a Swansea Tidal Lagoon and a new nuclear power station on Anglesey.
Plaid Cymru has been campaigning for a second EU referendum and a £20bn Welsh "green jobs revolution" with investment in such areas as renewable energy and transport infrastructure.
It also used Wednesday to promote its leader Adam Price's plan to outlaw lying by elected politicians.
Mr Price, who has drawn up the Elected Representatives (Prohibition of Deception) Bill, said it would restore faith in an era of "fake news, fake views and fake figures".
On his general message to voters, Mr Price said: "Plaid Cymru is Wales' leading party of Remain and we have been clear throughout this election.
"We want to see the back of Brexit once and for all and the way to do that is to have a people's vote at the earliest opportunity."
Jane Dodds, leader of the pro-Remain Welsh Liberal Democrats, said she thought her party's message was getting through.
"There's a clear message here that we've giving, not just about Brexit and the EU but how we're going to be fighting for local communities and making sure we protect our local services," she said.
"And that is coming through on the doorsteps when I talk to people."
The Green Party said it would make Wales a leader in tackling climate change and would support projects such as the proposed Swansea Tidal Lagoon.
Wales Green Party leader Anthony Slaughter said he was "firmly committed to defending our rights as citizens of Europe by continuing to campaign for a people's vote on the final Brexit deal and fighting for us to Remain and transform the EU".
"Voters can trust us to take the decisive and necessary actions needed to tackle the climate emergency, protect our environment and let nature flourish," he said.
The Brexit Party has pledged to invest £12bn in Wales over five years after Britain leaves the EU, as part of a £200bn spending programme across the UK, on infrastructure, wi-fi and services for young people.
The party's Julie Price said its message was going down "quite well because people in Wales, the majority, voted for Brexit".
"Many people think that, however the voted that Brexit does need to happen," she said.
"And also there are so many people that will never vote Tory, ever, and can't vote for Labour under Jeremy Corbyn, we hear that a lot on the doorstep."