Environment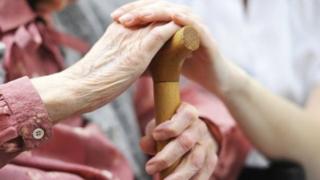 Thirty-two care homes in Northern Ireland have been affected by Covid-19, Health Minister Robin Swann has said.
That is an increase on the announcement last week that 20 homes were affected.
From Friday 17 April, figures for the number of deaths in non-hospital settings are to be released.
The Northern Ireland Statistics and Research Agency (NISRA) said that, where possible, its weekly report would also state if the deaths took place in care homes.
On Tuesday, it emerged that 10 more people diagnosed with Covid-19 had died in hospital in Northern Ireland, bringing the total number of hospital deaths to 134, with 1,967 confirmed cases.
But there was concern that the daily update from the Public Health Agency did not include the number of people who had died outside hospital.
Environment 'Potentially devastating'
There are 484 care homes in Northern Ireland, with a total of 16,000 beds.
Mr Swann welcomed NISRA's commitment to provide a breakdown on deaths in care homes.
He said: "It's in everyone's interests for published statistics to give as full a picture as possible on Covid-19.
"We need maximum public awareness on the seriousness of the virus and its potentially devastating consequences."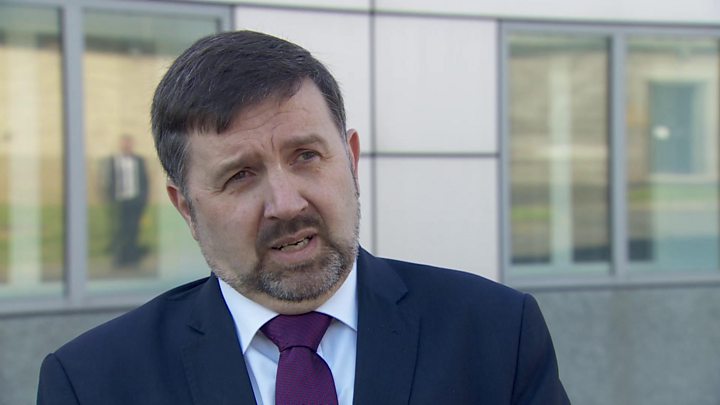 Mr Swann also said that any care home resident or staff member displaying Covid-19 symptoms was being tested.
"This is an important measure to help residents stay safe," he said.
According to Nisra, the latest statistics for the week ending 3 April, show that there were 434 deaths in Northern Ireland – more deaths than there have typically been in the same week in recent years.
Fifty-five Covid-19 related deaths were registered by the General Register Office in that week.
It comes after the government confirmed there had been coronavirus outbreaks at more than 2,000 care homes in England.
About 410,000 people live in care homes in the UK, living in 11,300 care homes for older people supplied by 5,500 different providers.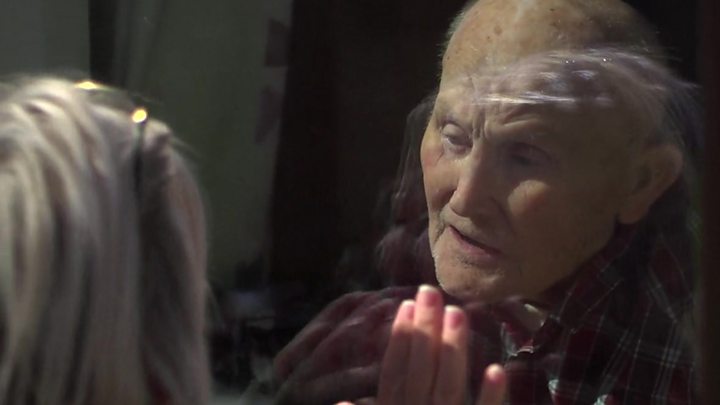 On Monday, Dr George O'Neill, chairman of the west Belfast federation of GPs, said he was deeply concerned about the situation in care homes.
"The daily death toll here is not reflecting the number of people dying in care homes and that is worrying," he said.
In a statement, the Department of Health said the Public Health Agency was working closely with local care homes in the event of infections and outbreaks occurring.
Environment Coronavirus in Northern Ireland
"We have publicly stated that it is not possible for PHA's daily Covid-19 bulletin to accurately pick up on a daily basis deaths that occur outside of hospital settings," it said.
In the Republic of Ireland, by the end of last week, more than half of those who had died with coronavirus were residents of nursing homes. A total of 406 people who had tested positive for Covid-19 have now died in the country.
Environment PPE quality
Meanwhile, NI's chief medical officer, Dr Michael, McBride said he was not across the detail of Northern Ireland's order for personal protective equipment from China – nor was he aware of any issues about its quality.
Last week, it emerged that Stormont's health and finance departments intended to place a £170m order for personal protective equipment (PPE).
Funds have been set aside for a £60m deposit with a Chinese state firm.
On Monday, police in Northern Ireland said they had issued 107 fines to people who had not followed restrictions imposed to prevent the spread of coronavirus.
The measures in place say people should go out as little as possible and only leave if they have a "reasonable excuse". This includes:
Exercise – alone, or with members of your household
Shopping for basic necessities
Any medical need, or providing care for a vulnerable person
Travel to or from work, but only when you cannot work from home
Police also have wide-ranging powers to help fight coronavirus by enforcing the social distancing measures.
In other developments:
Extra public funding for Northern Ireland to tackle the impact of coronavirus has now topped £1bn
Sinn Féin leader Mary Lou McDonald confirms she received a positive diagnosis for Covid-19, having been tested on 28 March, but is no longer infected
The Department of Agriculture, Environment and Rural Affairs will assist the health service in testing up to 1,000 samples a day from suspect Covid-19 cases